The Youth Department offers programs and activities for kids all year.
CHEER CLUB
August – October
A non-competitive cheer club that cheers for the Oil City Lil Drillers Youth Football Teams. This is for kids entering grades 4 – 6.
Cost is $20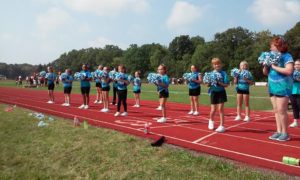 GIRLS CLUB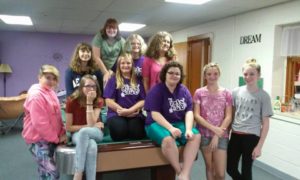 September
Begins the last Wednesday in September after school until 5:00 for girls grades 6 – 8. They meet every week until April. A variety of activities including snacks are held in our Youth Department Lounge and Gym.
Cost is $20.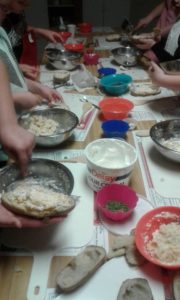 "JR CHEF'S" COOKING CLASSES
Learn basic cooking and kitchen safety skills. These classes are typically held in the spring or fall for boys or girls in grades 3-5.
Cost is $20.
"SAFE SITTER" BABY SITTING CLASSES
May 2, 9 & 16 from 4 – 5:45 pm.
For boys and girls in grades 6-8. They will learn basic child care, first aid and business
management skills. Cost is $20.
STARLIGHT BALL
A long standing tradition of the YWCA. These semi-formal dances have been held every January for over 20 years for boys and girls in grades 6 to 9. Tickets are now $8 and the dance is held at the Knights of Columbus in Oil City.
PRINCESS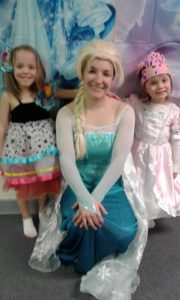 TEA PARTY
March 17 2018 from 11 am – 1 pm
For girls ages 3 to 8. Tickets are $7 and must be purchased in advance. Many activities planned including lunch, crafts, bounce house and more!
MOTHER & SONS NIGHT
April 27 from 6 – 8 pm
An evening celebrating moms and their boys! Please call to register by April 24. Cost is $5 per son. Mom is free! Many fun activities planned including games, making ice cream "Son Days" prize drawings!
SUMMER PLAYGROUND PROGRAM
YWCA Summer Playground has 7 sites in Oil City, Franklin & Seneca.  It is a free program run by trained supervised staff that runs for five weeks each summer.
"CHALK IT UP" SIDEWALK CHALK ART CONTEST
A free event for kids ages 5 – 13 to be held from 2 – 3:00 pm before our Spaghetti Supper. Prizes are awarded for each age group!
The Youth Department lounge area consists of a game room, movie center, kitchen, and use of the gym.
Scholarships are available through the Samuel Justus Charitable Trust and various donations. All information provided is kept strictly confidential.
The Youth Department is always in need of volunteers for events and classes. If you like to work with kids or have a skill to share, please contact our Youth Director, Lisa Straub. For the most current schedule of Youth Programs, check the monthly update posts on our home page, as well as the current issue of our brochure. To keep up with all the Youth Department's events, please be sure to find us on Facebook.