Making strong women – physically, mentally, emotionally
Cardio/weight room & variety of exercise classes
Staff:
Jane Horos, Health/Fitness Director
Instructors:
Michelle Aites
Lori Crockett
Mariah McDaniel
Sue Rodgers
Robin Stevenson
---
Yearly, Monthly and Suspended Memberships are available to our Fitness Center. Exercise Class Cards (ECC) can be purchased for $15 and can be used for 10 classes. The YWCA is a Silver & Fit and Silver Sneakers facility. For more information call 676-6528.
CLASSES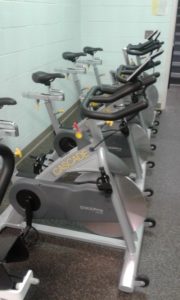 Living Limber, Interval Training, Cardio Carve, Conversational Cardio, Living Stronger, Ball, Tabata, Toning, Piloxing,Yoga and the New ICE (Indoor Cycling Experience). – See Class Schedule
ZUMBA- offered Monday – Thursday evenings and Saturday morning. ZUMBA Gold Monday morning. Punch Cards are good for 10 classes and are $20 for members and $25 for non-members.
YOGA –"Is not included on class schedule. Please call for current schedule and cost."
Specialty Classes -TRX, 45 Min. Workout & ICE are offered reasonable rates.
SPECIALTY SERVICES
(by appointment only)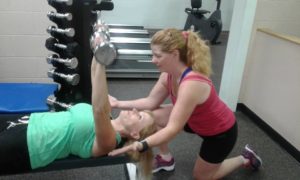 Personal Trainer
Personal Trainers develop workouts based on your individual goals. Must be a current Fitness Center member.
Personal Diet Consultations
8 week one-on-one weight control program. Deals with the unique needs and issues that keep you from maintaining a healthy weight and/or diet.
BodyGem
Scientifically analyzes your resting metabolic rate-RMR. Uses that number to determine calories needed to lose, gain or stay the same weight.
Body Composition
Caliper or bioelectrical impedance.